2017 Chevrolet Camaro
Some cars really need no introduction, and that's especially true when the car you're talking about is the 2017 Chevrolet Camaro. It may be celebrating its 50th anniversary this year, but the Camaro isn't quite like its archrival that celebrated the same birthday not long ago, as the Camaro hasn't stayed in continuous production throughout that half-century. The Camaro's fourth-generation went out of production back in 2002, but it rose again like a phoenix from the flames a little while later as a concept car. That concept went on to become the car's fifth-generation when full production commenced early in 2009.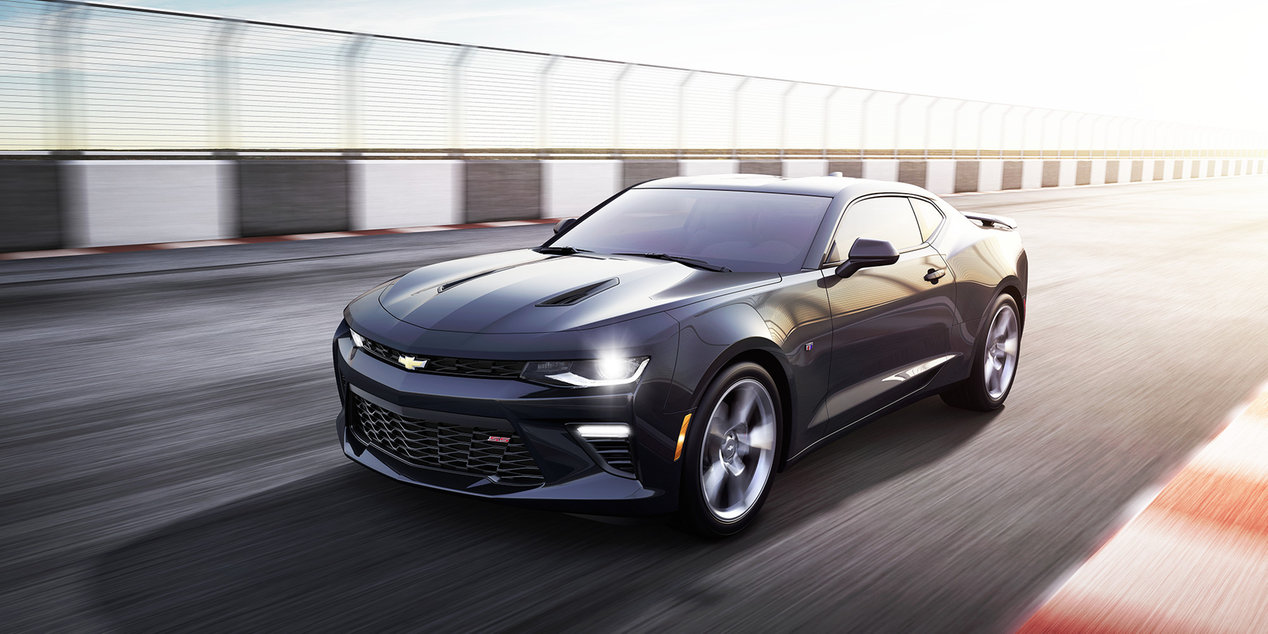 Although this is only the second year of the sixth-generation, the 2017 Chevrolet Camaro benefits from a number of enhancements. A new 50th Anniversary Edition model has been added to celebrate and mark the half-century, and special FIFTY badge has been added to the bottom of the steering wheel in every 2017 Camaro. The Blue Velvet Metallic paint color has been replaced with Arctic Blue, and the MyLink infotainment system now includes the Teen Driver mode. A 1LE track handling package has been introduced, as well as the highly-anticipated high-performance ZL1 in both coupe and convertible form.
Styling
The exterior styling of this year's car, and the sixth-generation as a whole, isn't greatly different from the previous fifth-generation. This means that the Camaro remains one of the most instantly recognizable cars in the entire global auto industry. The styling certainly isn't subtle or demure by any stretch of the imagination, but that's not what this car is about anyway. The Camaro is probably not the car for you if you don't like to draw attention, but if your idea of the perfect car is one that shouts about its performance credentials, you'll struggle to find better, especially for such a reasonable price.
50th Anniversary Edition
The Anniversary Edition package is available with the 2017 2LT and 2SS models in coupe or convertible form.  The package also offers unique 20-inch 50th Anniversary wheels and livery, a unique grille, a body-color front splitter, orange brake calipers, Nightfall Gray Metallic paint, and the RS appearance package for 2LT versions. The enhancements continue to the interior with black leather upholstery featuring gray suede accents and orange accent stitching, as well as a  distinctive 50th Anniversary treatment for the seatbacks, steering wheel, and the illuminated sill plates.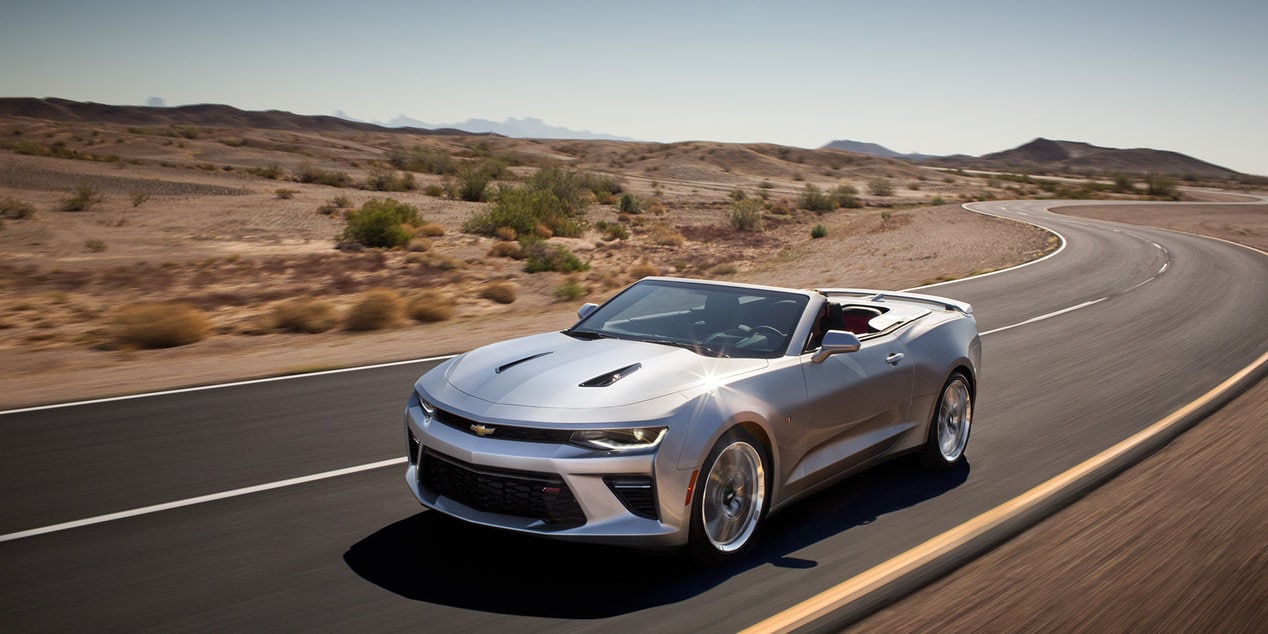 Standard Engines
The standard engine with 1LT and 2LT models is a 2.0-liter turbo-four that produces 275 horsepower and 295 lb.-ft. of torque, which is then sent to the rear wheels through your choice of either a six-speed manual or an eight-speed automatic transmission. The 1LT and 2LT coupes and convertibles are also available with a V-6, featuring an available 3.6-liter V-6 that develops 335 horsepower and 284 lb.-ft. of torque.
Even more impressive are the 1SS and 2SS models, that feature a 6.2-liter V-8 as standard, with impressive 455 horsepower and 455 lb.-ft. of torque ratings.
Introducing the new Camaro ZL1
The new Camaro range now includes the stunning ZL1 coupe and convertible. These mean machines still have a 6.2-liter V-8 engine under the hood, but this time it's been pushed to deliver 650 horsepower and 650 lb.-ft. of torque. That means the Camaro is now in the realm of 0 to 60 times of 3.5 seconds, with a quarter-mile time as quick as just 11.4 seconds. To put that into perspective, it's Ferrari-like performance from a car with a starting MSRP of just $61,140.