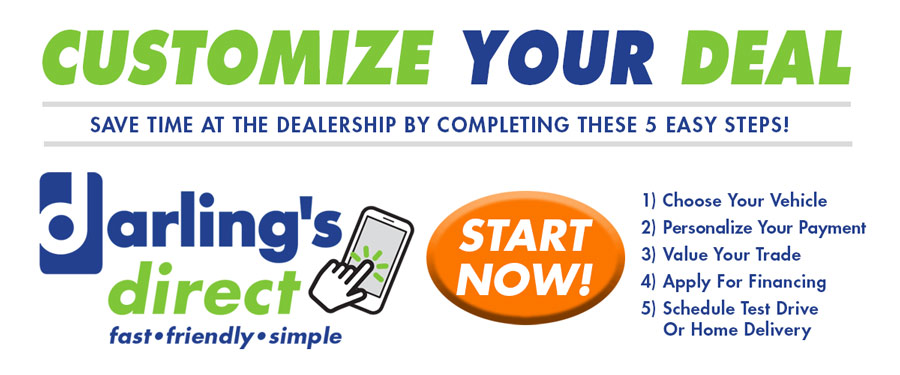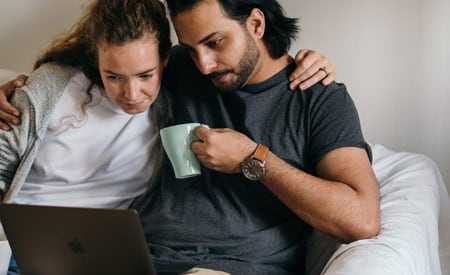 Step 1 - Choose Your Vehicle
Browse our selection of new, pre-owned, and certified pre-owned cars, trucks, and SUVs, and find the vehicle you're interested in. 
Step 2 - Customize Your Payment
Start with the easy-to-use payment calculator to customize a monthly purchase or lease payment that works for you, based on how much money you want to put down, what your credit score is, how long of a loan you want, and what offers you may be eligible for.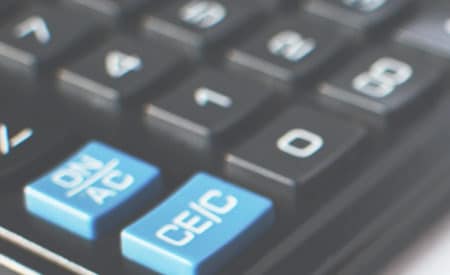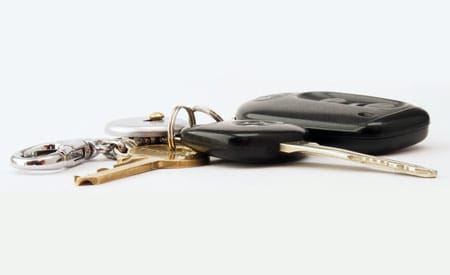 Step 3 - Value Your Trade-In
If you're planning to trade in a vehicle towards your next one, you can figure out how much your trade-in is worth and apply it right to your deal, giving you immediate updates to your monthly payment.  This figure is based on data from Kelley Blue Book, so you know you're getting a fair and accurate trade-in value.
Step 4 - Apply for Financing
Once you have a monthly payment you're satisfied with, you can apply for financing right from our Darling's Direct tool.  We work with a variety of local and national lenders to help make sure you get the competitive rates possible.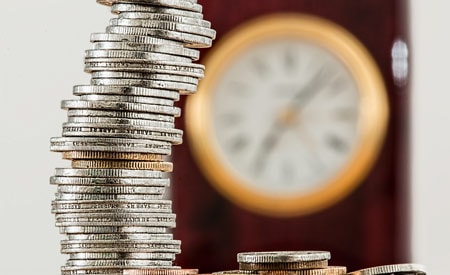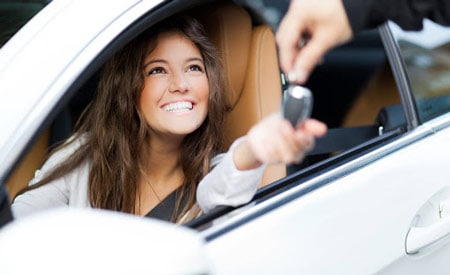 Step 5 - Schedule Test Drive or Home Delivery
When your deal is completed, you can submit it right to us!  From here, you can schedule your test drive at the store, or schedule your home test drive or delivery, right from your driveway.  Either way, this streamlined process means that we have your deal and can save you from having to start over and spend your entire day buying a vehicle - saving you valuable time and putting YOU in the driver's seat of your deal!